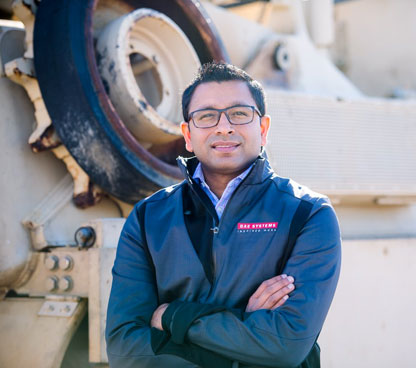 New uniform. Same commitment.
You're used to protecting what matters most.
Throughout your career in the military, you've been dedicated to improving security, defending freedom and making the world a safer place. Now you can continue that commitment through cyber operations, intelligence analysis, and building combat vehicles and electronic systems. We're proud to provide solutions and services that advance the strength and security of America and our allies – and we're honored to offer an environment where veterans and reservists can continue doing mission-centered work. In all that we do, we are guided by our company values – trusted, innovative and bold – understanding that it's not just what we do, but how we do it that underpins our success.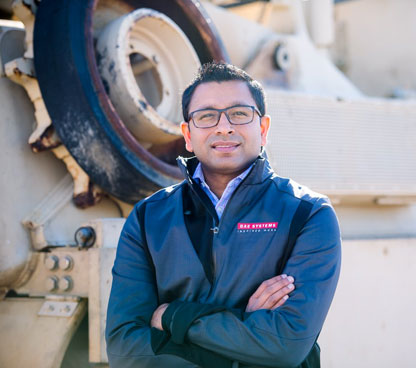 What We Offer
Warrior Integration Program (Est. 2008)
This program was created to assist in the employment, transition, education, and development of wounded warriors. Through mentoring, partnership, education, and leadership, we vow to serve our veterans in the same manner they served our country. WIP provides mission-centered work that gives wounded warriors the opportunity to contribute, providing a path for career progression.
Camo to Corporate (Est. 2013)
Camo to Corporate underpins all of our military recruiting and veteran efforts. We participate in annual career workshops and partner with VA employment reps to identify opportunities for vets at BAE Systems. We're also proud members of Joining Forces, the Veteran Jobs Mission and Hiring our Heroes - initiatives focused on helping vets and their spouses find meaningful careers.
Meet Our Veterans
"All of my co-workers have been very helpful with my transition into the company and in my training as a Common Missile Warning Systems technician. The camaraderie of the other WIP employees has also been instrumental in my transition out of the Marine Corps."
Retired Cpl. J. Munoz
Operating Enduring Freedom
Retired Cpl. J. Munoz
Operating Enduring Freedom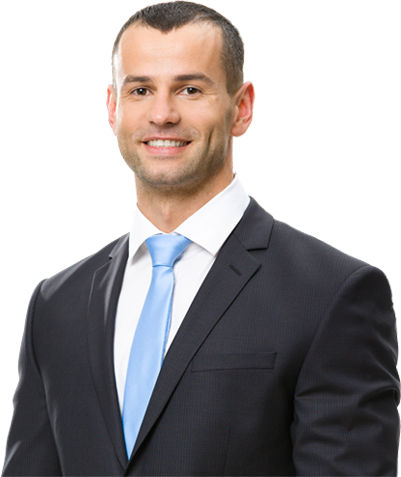 Partners & Recognitions